49er Impact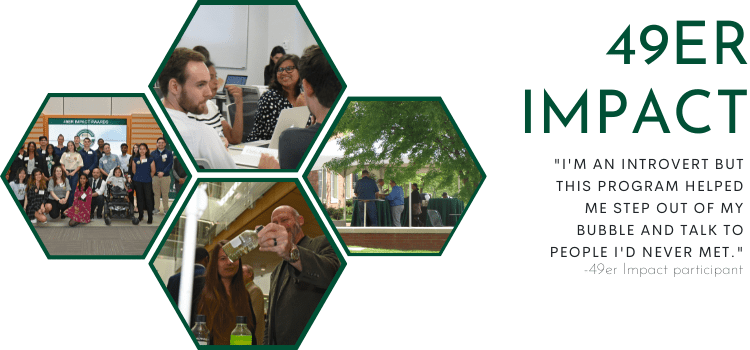 What is 49er Impact?
49er Impact is a pitch competition that we hold each semester. What makes the 49er Impact unique is that it was built by our students to be an interactive competition. We host a number of workshops, panels, mentor office hours, networking, and other initiatives geared to meet student needs. These events, along with other curricular and co-curricular activities, culminate into a showcase and competition each semester.
49er Impact Pitch Competition
Missed out on this semester's Charlotte Venture Challenge Pitch Competition? No worries. Get a recap here! By clicking below and connecting with us, you will ensure that you never miss any of our networking or money-making opportunities again.