National Science Foundation (NSF) I-Corps Program

APPLICATIONS NOW OPEN FOR FALL 2023 COHORT
UNC Charlotte's long-standing support of entrepreneurship has blossomed with its 2015 selection as a National Science Foundation I-Corps Site. The Charlotte Launch NSF I-Corp Site has taken a total of 175 University technology teams through a six-week customer discovery program and has 11% of these teams advancing to the NSF National I-Corps Program. Additionally, as a recipient of the 2016/2018/2020 Entrepreneurial Ecosystem Partner NC IDEA FOUNDATION grants, 113 community tech startups from Charlotte and Western, NC has completed the six-week I-Corps customer discovery program.
Fall 2023 Cohort Information
Applications Open- 8/7 through 9/15
Applications reviewed on a rolling basis.
Cohort Dates: Hybrid cohort with meetings on Wednesdays, 5:30-7:30pm
10/4 Kickoff (In-Person)
10/11 Workshop 2 (Virtual)
10/18 One-On-One Coaching
10/25 Workshop 3 (Virtual)
11/1 Workshop 4 (Virtual)
11/8 Final Presentations (In-Person)
Charlotte Launch NSF I-Corps Program Statistics
200 Teams/375+ Students/115+ Faculty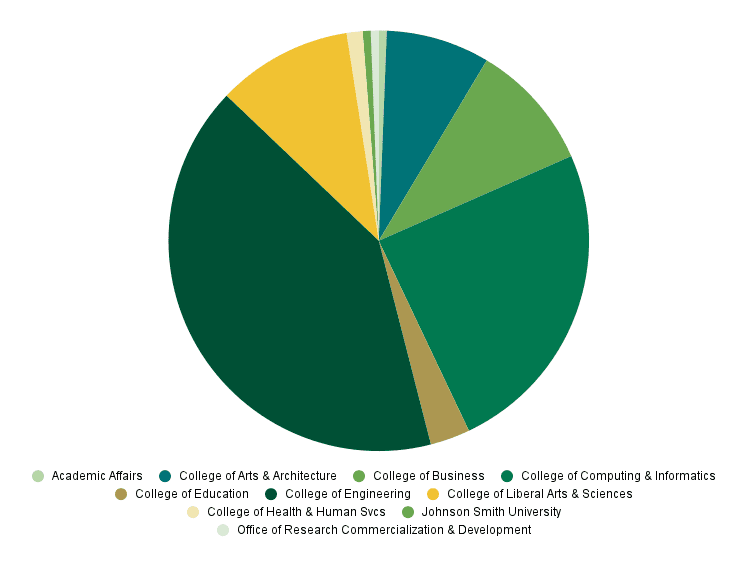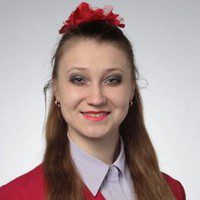 Dr. Margaret Kocherga recently received her Ph.D. (College of Liberal Arts & Sciences) while completing the National I-Corps Program. After graduation, she launched Margik (formerly Light and Charge Solutions). Read her story here.
NSF I-Corps
The NSF I-Corps program prepares participants to extend their focus beyond the university laboratory, and accelerates the economic and societal benefits of NSF-funded, basic-research projects that are ready to move toward commercialization.
Through I-Corps, NSF participants learn to identify valuable product opportunities that can emerge from academic research, and gain skills in entrepreneurship through training in customer discovery and guidance from established entrepreneurs. The Center for Entrepreneurship and Innovation has had 23 Regional I-Corps teams advance to the National NSF I-Corps Program, receive a $50,000 NSF grant for additional customer discovery and prototype development.
Applying to the Program
Team Qualifications
A two person team, including an Academic Lead (Faculty Member) and Entrepreneurial Lead (Student or Staff Member) with relevant knowledge of the research. Each team will be made of at least one Academic Lead and Entrepreneurial Lead. We welcome teams with multiple Entrepreneurial leads. The Center will assist in team formation if needed
STEM based research that has produced substantive data. This may include, but not limited to, proposed ventures related to physical scienes, life sciences, software, informatics, energy, educational technology, nursing and architecture
Teams will be required to participate in at least six weeks of entrepreneurial seminars and programming (1.5 hours weekly). Additionally, they will spend 1-3 hours per week completing approximately 30 customer interviews.
Benefits
Teams will be expected to make a commercial viability decision at the end of the program. Successful completion makes teams eligible to compete for additional NSF opportunities including the $50,000 NSF I-Corps Team program. The commercialization insights developed will enable teams to create compelling applications for multiple funding opportunities such as:
$50K NSF I-Corps Team
$250K NSF PFI: Air TT
$256K NSF SBIR/STTR Phase I
$1M NSF SBIR/STTR Phase II
$500K NSF SBIR/STTR Phase IIB
$50K+ Charlotte Challenge and Pitch Day
$50K NC IDEA Seed Grant
$10K NC IDEA Micro Grant
$50K Venturewell Student e-team Program
Applications and Information
For more information, contact Devin Collins, Co-Principal Investigator
Devin.Collins@uncc.edu or 704 687-8058