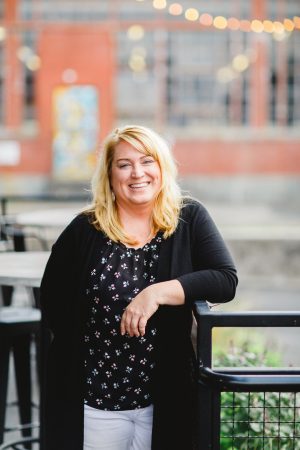 Laura Smailes
Assistant Director
Laura Smailes serves as the Assistant Director of the Center for Entrepreneurship and Innovation (CEI). With a focus on experiential student activities, Laura works directly with departments and colleges on campus to develop and implement an inclusive interdisciplinary community to engage and serve UNC Charlotte students and faculty in innovation, entrepreneurship and social impact. Laura assists in the design and implementation of several community programs including Inclusive Innovation Leadership Academy and Charlotte Launch (formerly Ventureprise Launch), prioritizing diverse leadership in the Charlotte entrepreneurial community and supporting founders in their customer discovery journey.
Extending her mentorship in the academic community, Laura is an adjunct professor and guest lecturer on UNC Charlotte's campus and an adjunct professor for I-Corps South, National Science Foundation's I-Corps National program.
Laura also serves as a NC IDEA Micro Reviewer, the Program Director for PitchBreakfast, a monthly pitching event for the Charlotte community and a Fellowship host and mentor for the Young Leaders of America Initiative.
Her passion for entrepreneurial thinking and the Charlotte start-up community began after she graduated from UNC Charlotte with her Master's Degree in Communication Studies. She formed a startup (Eco-H2O Innovations, L.L.C.) with two UNC Charlotte engineers, working on a wave powered desalination system to provide clean water to areas in need. As Operations Manager of the venture, she immersed herself into the local entrepreneurial community, connecting with and learning about the programs and resources that are available to Charlotte entrepreneurs. Over the years, she has had the privilege to participate in several Charlotte programs, including Joules Accelerator, E4 Carolinas and Ventureprise Launch.