cei announces mentor hours at dubois center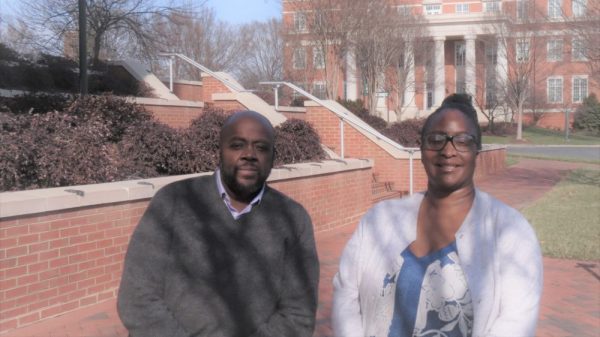 The Center for Entrepreneurship and Innovation (CEI) has announced office hours at the Dubois Center at UNC Charlotte Center Center as part of their Small Business Ecosystem Partner Grant from the City of Charlotte. This program was developed to assist small businesses through an integrated support program at UNC Charlotte involving customer discovery training, access to technical talent, mentorship and other services.
The UNC Charlotte Small Business Transformation Catalyst supports founders through entrepreneurial training, mentoring, capital formation and workforce development support. Entrepreneurs-in-Residence (EIRs) Jenny Jackson and James Smith will be at the Dubois Center at UNC Charlotte Center City on Tuesdays, Thursdays and Fridays from 10 a.m. to 3 p.m., and will also be at the PORTAL building on main campus on Mondays, Wednesdays and Fridays, 10 a.m. to 3 p.m. through December 2023.
"With several resources available to small businesses to support growth, the Center for Entrepreneurship and Innovation at UNC Charlotte and our EIRs will be focused on building connections to these resources, supporting entrepreneurs through one-on-one mentoring, hosting workshops and delivery of training programs," stated Devin Collins, co-director of the CEI.
Jenny Jackson has been a mentor to regional and National I-Corps teams at UNC Charlotte and has a background in corporate innovation. "I worked for the largest life insurer developing business cases to test new products and services for their direct-to-consumer market. I want founders to graduate from our programming and be able to clearly define the problem they are trying to solve." Whereas Jenny's expertise focuses on the front end of innovation, James Smith has over 16 years of experience scaling companies. "My background and experience will provide insight into the excitement of starting, growing, maturing and expanding your company." As EIRs, Jenny and James will not only lead the Charlotte Launch customer discovery program, but will also host monthly workshops with guest speakers and panels, focusing on key issues Charlotte founders are facing, including funding and financing, company resources, partnerships and commercialization.
Both Jenny and James are looking forward to working with Charlotte founders and immersing themselves in the Charlotte startup community. Both have mentioned sharing personal experiences and working one-on-one with founders as a highlight for their position.