Fall 2022 Winners
49ER IMPACT Pitch Competition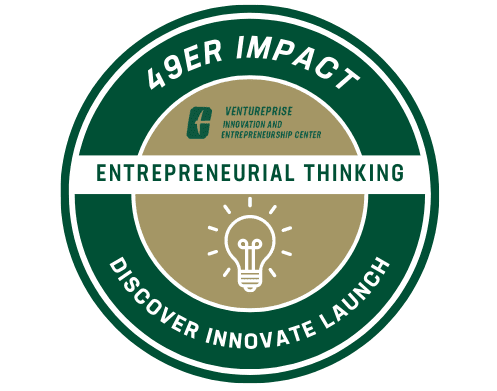 49er Impact helps students develop entrepreneurial thinking skills and make an impact with their ideas through integrative and iterative learning.
This program consisted of networking and mentoring opportunities. Students also had access to panels, interviews with community and campus leaders, asynchronous learning modules, and in-person workshops – all focusing on customer discovery, design thinking, storytelling, innovation and collaboration. The skills learned through this program are instrumental in assisting students in making an impact and can be transferable to any career choice.
Fall 2022 Program Details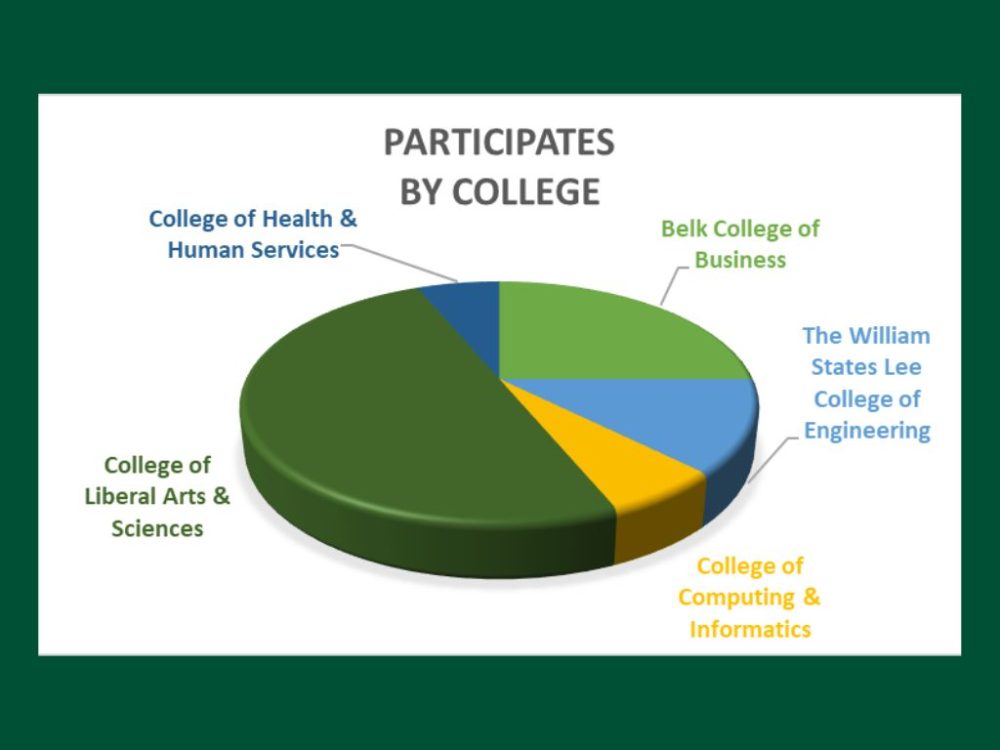 Seventeen students pitched their business or program idea virtually on November 18, 2022, during Global Entrepreneurship Week. Eight participants were from the academic class CLAS 3000: Ideas to Action; four were from Ventureprise's Social Impact, Innovation and Entrepreneurship Credential Program; three were from Ventureprise's student incubator, 49er Foundry; and two were student body members. Below shows the student participation by college.
---
49er Impact Winners
49er Foundry Grand Prize Winner ($1,500): Caleb Achidi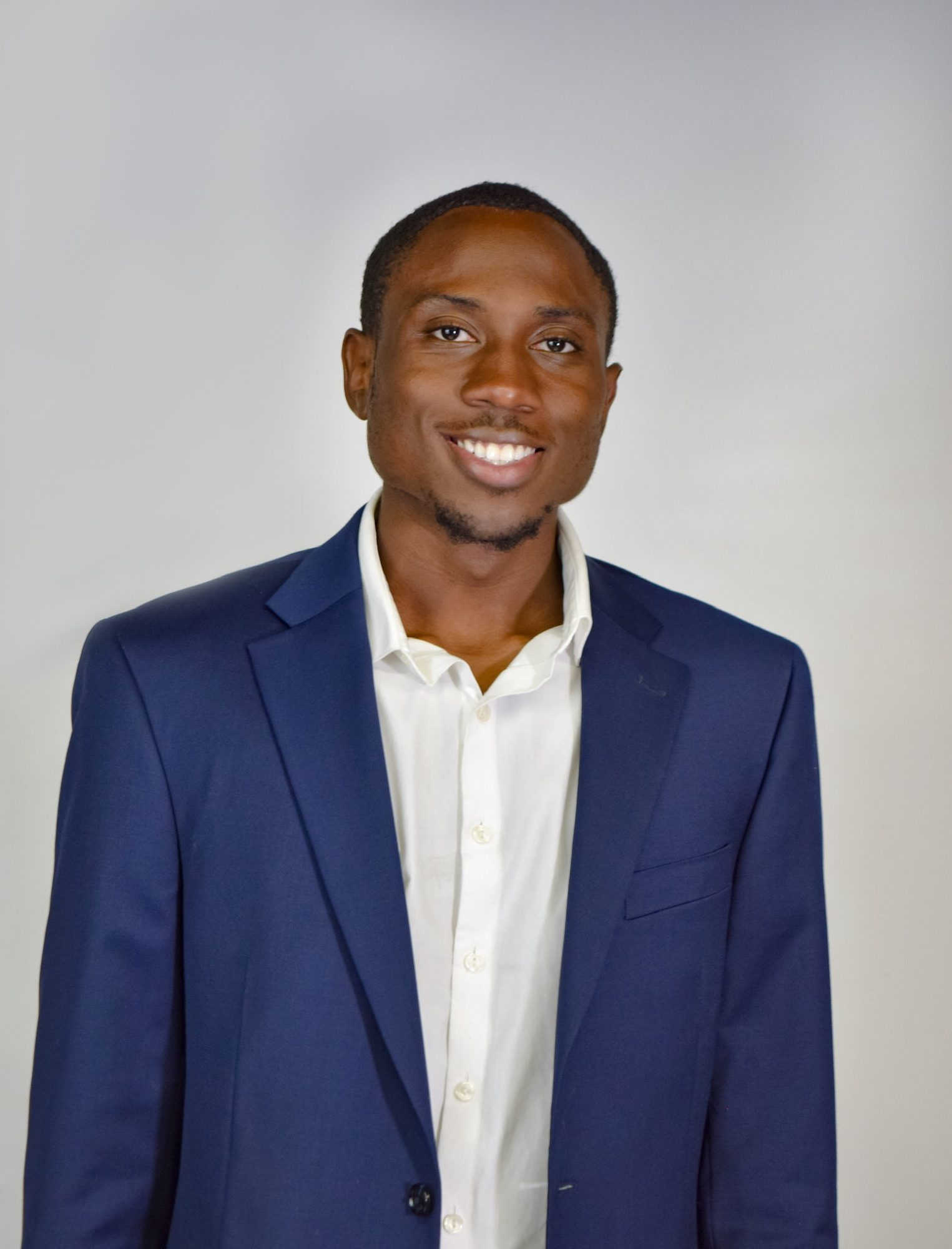 Belk College of Business, Senior
Wholelisticly is a holistic telehealth company that seeks to make wellness the new norm and to make holistic health affordable and accessible to everyone.
Idea Pitch Grand Prize Winner ($1,000): Zachary Pignon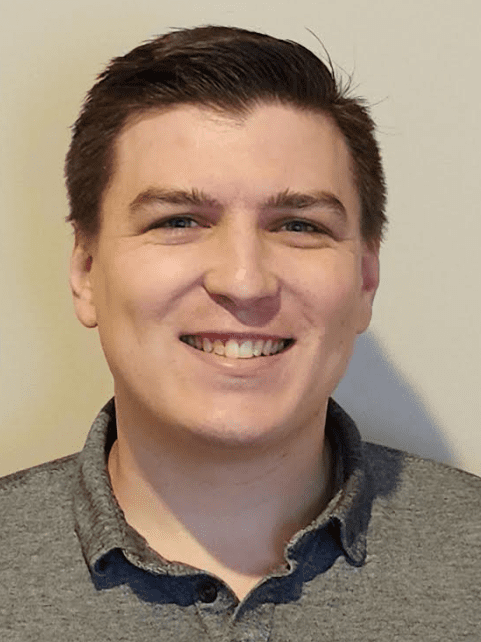 College of Liberal Arts & Sciences, Senior
Universal Junctional Bandage is a quick and reliable first aid kit to help stop junctional bleeding.
Graduate Student Winner ($250): Dujeray Gaines
Belk College of Business, Graduate, second year
Charlotte Venture Student Collective is a student program that seeks to increase retention at UNC Charlotte by supporting the student entrepreneur.
Undergraduate Student Winner ($250): Miya Mosley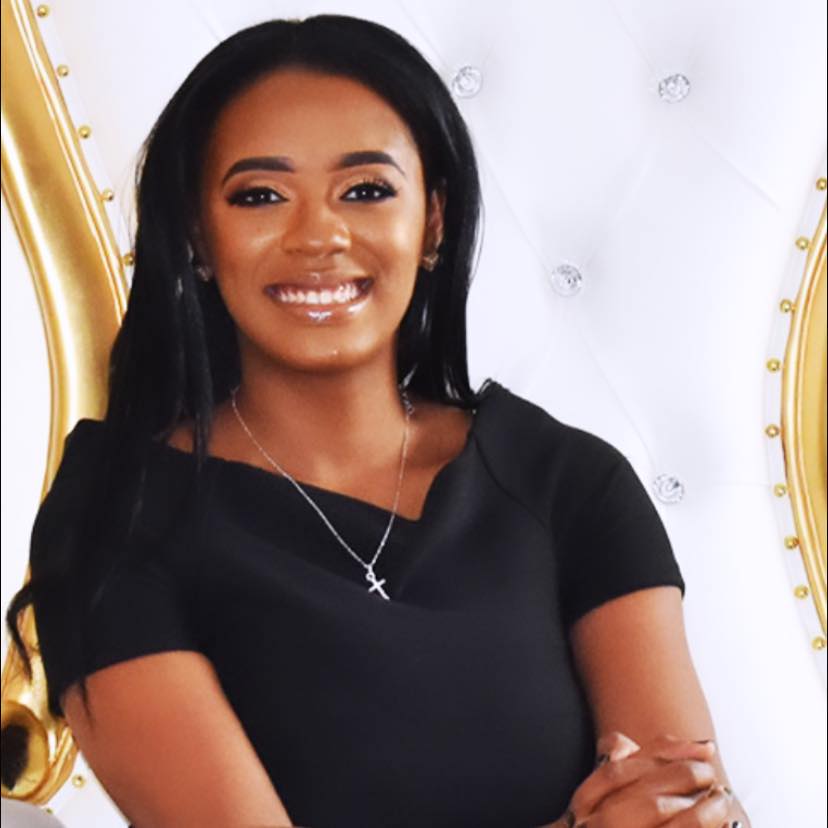 College of Liberal Arts & Sciences, Senior
VENT is a mental detox space that's meant to help college students cope with the daily stressor of college life.
Best Business Idea Winner ($500): Christopher Grisset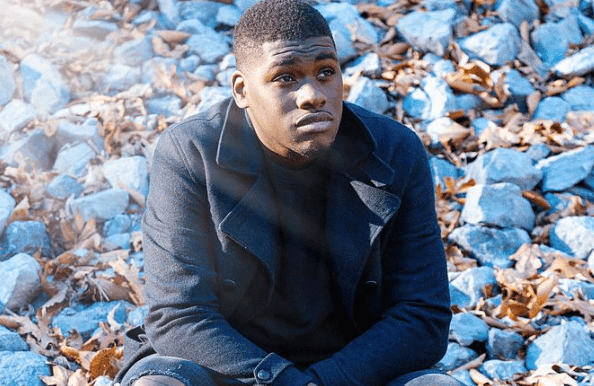 College of Liberal Arts & Sciences, Senior
Muze is a social networking app that allows for creator collaboration between creators.
Social Impact Winner ($500): Mia Huffman
College of Liberal Arts & Sciences,Sophomore
Traditional Housing for Re-entry is a tranitional housing solution for reentry, specifically for individuals re-entrying society post incarceration.
GREAT JOB to Everyone that Participated!