49er Foundry
What is the 49er Foundry?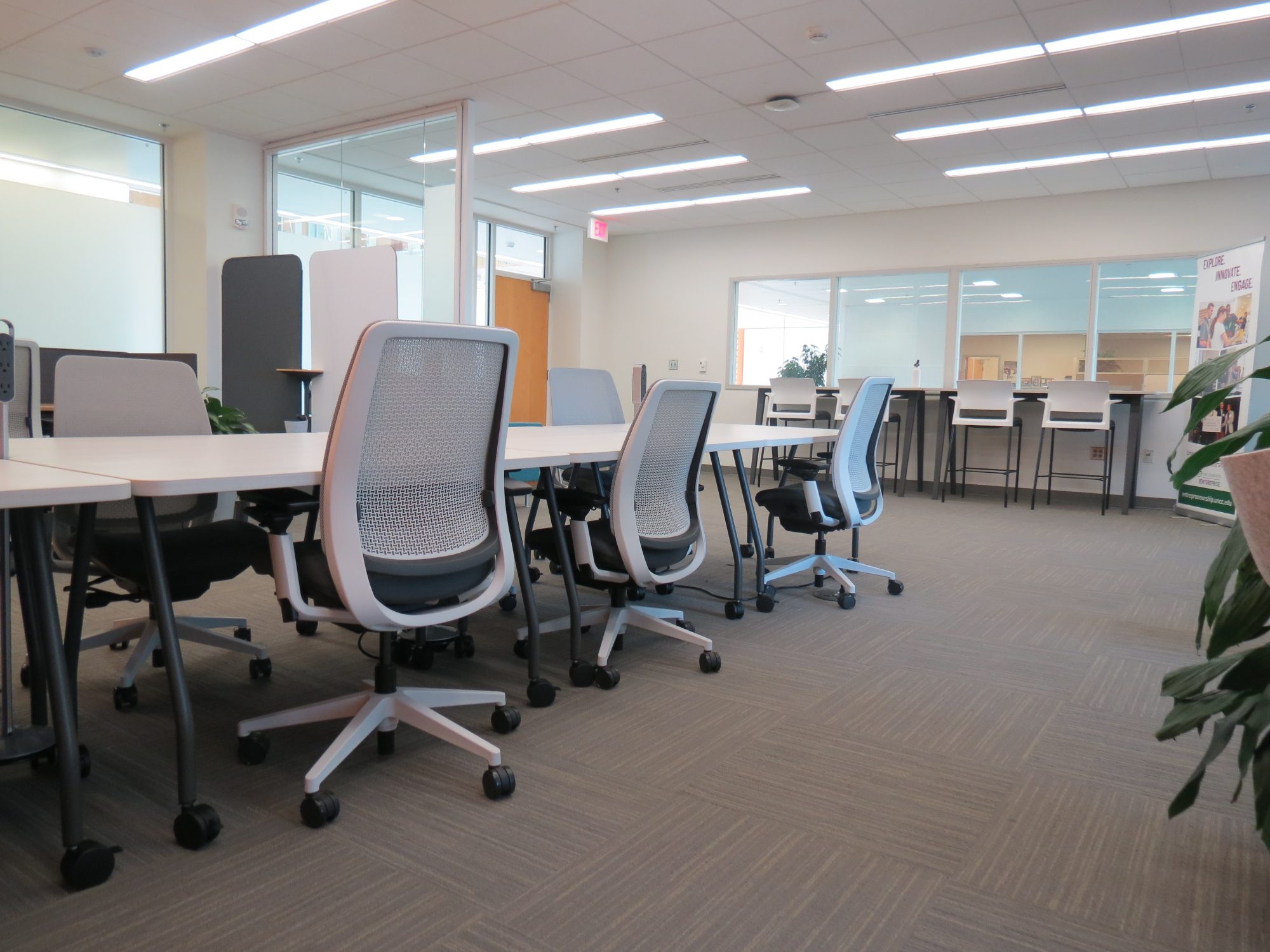 "This is the perfect chance to explore your ideas because it's this big open sandbox where you can just play around with anything and everything, see what your peers are making and grow together."
The 49er Foundry is UNC Charlotte's student idea incubator program to help students launch and grow innovative ideas and ventures. This is a place for students to develop their social change and business ideas into businesses. We offer programming, mentoring, and pitch competitions designed to connect students with resources and networks. The 49er Foundry also provides students with a physical workspace including cubicles, a lounge and conference room.
---
Frequently Asked Questions:
Q: I have a partner and/or I'm part of an organization. Do we all need to apply?
A. We will walk you through the process and see what works best for your team. There are no set numbers on who has access.
Q: Do I have to start a company if I join the 49er Foundry?
A. There is no direct path to starting a company. We want to hear your ideas and work with you to get you to the next level. Whether it is starting a student organization, implementing a campus program, or even international – this is the opportunity to launch your idea.
Q: I'm not sure I am an 'entrepreneur' so is there reason for me to join?
A. If you have been working on an idea and making a difference, we want to hear from you. There are many paths and program options- and this is a great opportunity to meet other like-minded students.
Q: I'm tossing around a few ideas, but haven't decided on one. What can I do?
A. Come in an talk to us- we have different programs and pitching competitions. That may be where you start.
---
Applying to the Program
Team Qualifications
UNC Charlotte students
Venture and/or idea is a good fit for founding team's technical, creative and business skills
Commitment to exploring and/or pursuing an entrepreneurial path
Admissions Process
In-person interview
Decision will be made within two weeks
For more information, contact Carrie Bovill (phone: 704-687-0900) or Laura Smailes (phone: 704-687-5675).
Location
49er Foundry
Portal Building, Suite 202 and 218 (Front Desk Suite 252)
Shipping: 9319 Robert D. Snyder Rd.
Mailing: 9201 University City Blvd.
Charlotte, NC 28223