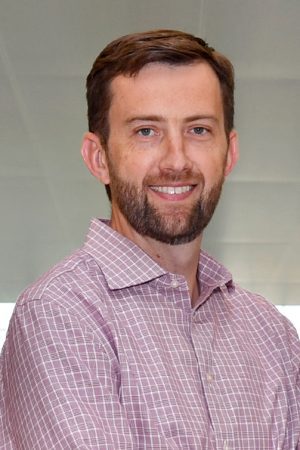 Devin Collins
Director of Technology and Business Support Programs
Devin Collins serves as the Director of Technology and Business Support Programs the Center for Entrepreneurship and Innovation at UNC Charlotte. He leads multidisciplinary student experiential activities, technology commercialization and small business support programs across the Charlotte community. He is responsible for the nationally acclaimed National Science Foundation I-Corps Site program and the Charlotte Community Capital Access Investment Initiative at UNC Charlotte.
Prior to the creation of the Center, Devin was the Director of Ventureprise, the Charlotte region's longest serving entrepreneurial support organization and the 2021 U.S. Small Business Administration's Lab-to-Market Inclusive Innovation Visionary Award winner. During his leadership, Ventureprise launched several programs designed to support inclusive innovation within the entrepreneurial ecosystem and won multi-year grant awards from federal and state agencies and a private foundation.
Earlier in his career, Devin was an entrepreneur founding and growing a startup and working on international development projects globally. Devin has worn many hats and worked across multiple industries and enjoys nothing more than supporting innovators and entrepreneurs to bring their ideas to market. He has served as the business lead for technology teams that have spun-out companies and received SBIRs, equity and strategic partnership funding.
Devin has participated in the U.S Department of State Entrepreneurial Leadership Professional Fellows program since 2015 having mentored entrepreneurs from 25+ countries and speaks on entrepreneurship, technology commercialization and international development topics globally having recently been in Italy, Turkey, Spain, Portugal, Jamaica, Zambia, and Zimbabwe.
Devin received his undergraduate degree from Babson College and his master's degree from American University.